噶玛多吉私人收藏中心
Kama doji's Private Collection Center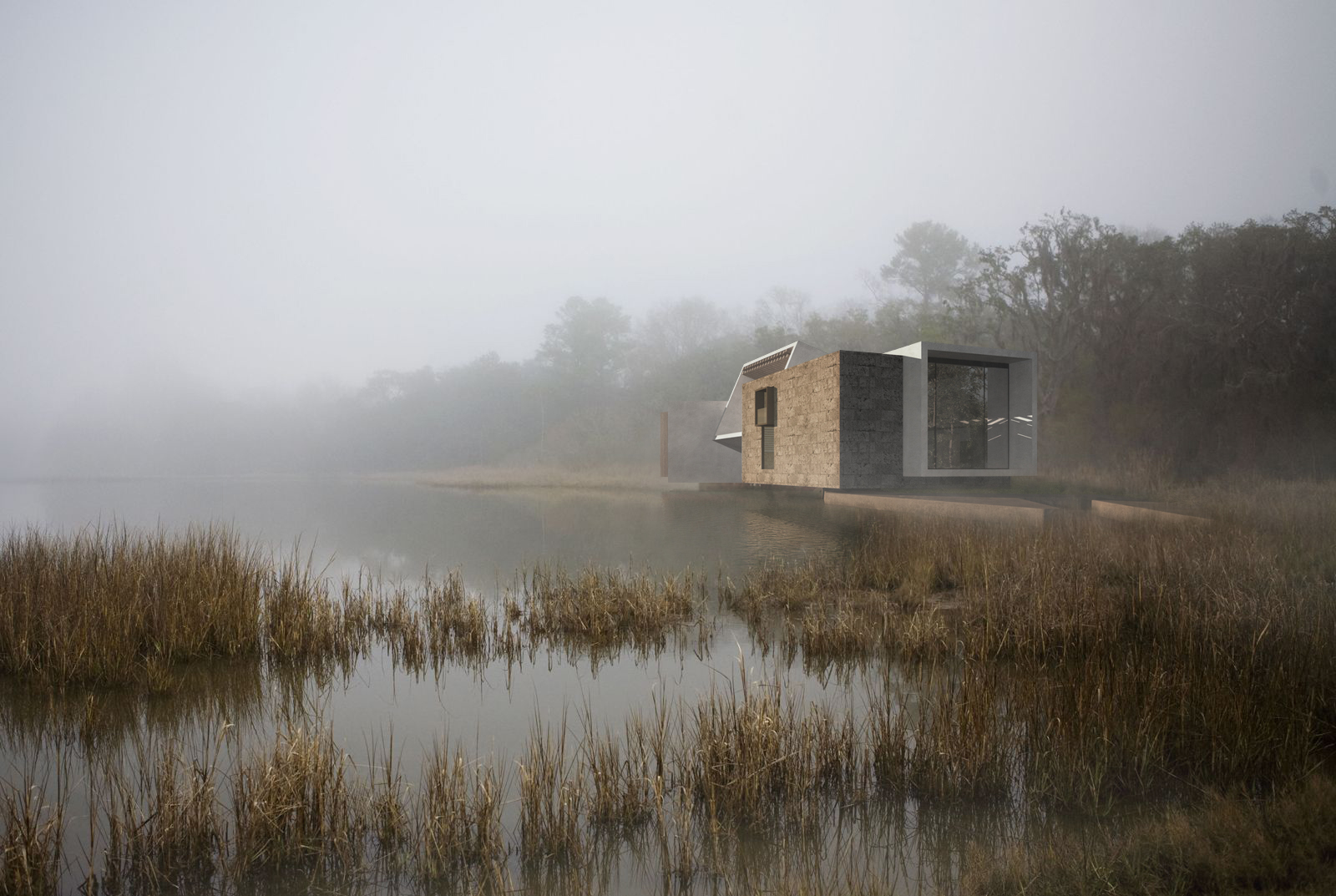 现实世界已经慢慢模糊线上线下的分界线了,我们在手机或电脑里看到无论山川自然还是人文景观的世界,其最小的单位就是"像素",像素类似盒子,盒子是建筑空间的功能属性,而像素点Pixel,却是精神属性。
The real world has gradually blurred the boundary between online and offline.
The smallest unit of the world that we see on our mobile phones or computers, whether it is mountains and rivers in the natural world or landscapes in the artificial world, is the "pixel". Pixels are similar to boxes, which are the functional attributes of the architectural space.
Pixel,on the other hand, is the spiritual attribute of the architectural space.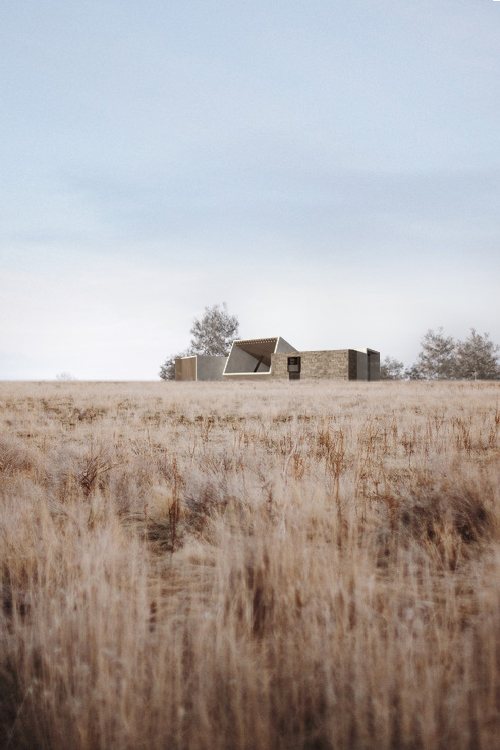 三个像素点串出一组栖息在湖边的序列建筑盒子,即收藏中心设计的本心:代表了身、口、意三业。
代表身的建筑:收藏中心,以藏品和接待功能为主;
代表口的建筑:一个纯粹的瞭望台,象征了希望,并起到左右两个盒子之间的交通功能;
代表意的建筑:是内观中心,及主人的起居室等,象征了自省内观。
The three pixels strung together a sequence of boxes of buildings perched by the lake, which is the original concept in the design of the collection center: representing the three karmas of body, mouth, and mind.
The building representing the body: is mainly for collections and reception.
The building representing the mouth: that is a pure lookout tower, symbolizes the hope and serves the communication between the two boxes on the left and right.
The building representing mind: which is the owner's living room and other functional residences, symbolizes introspection.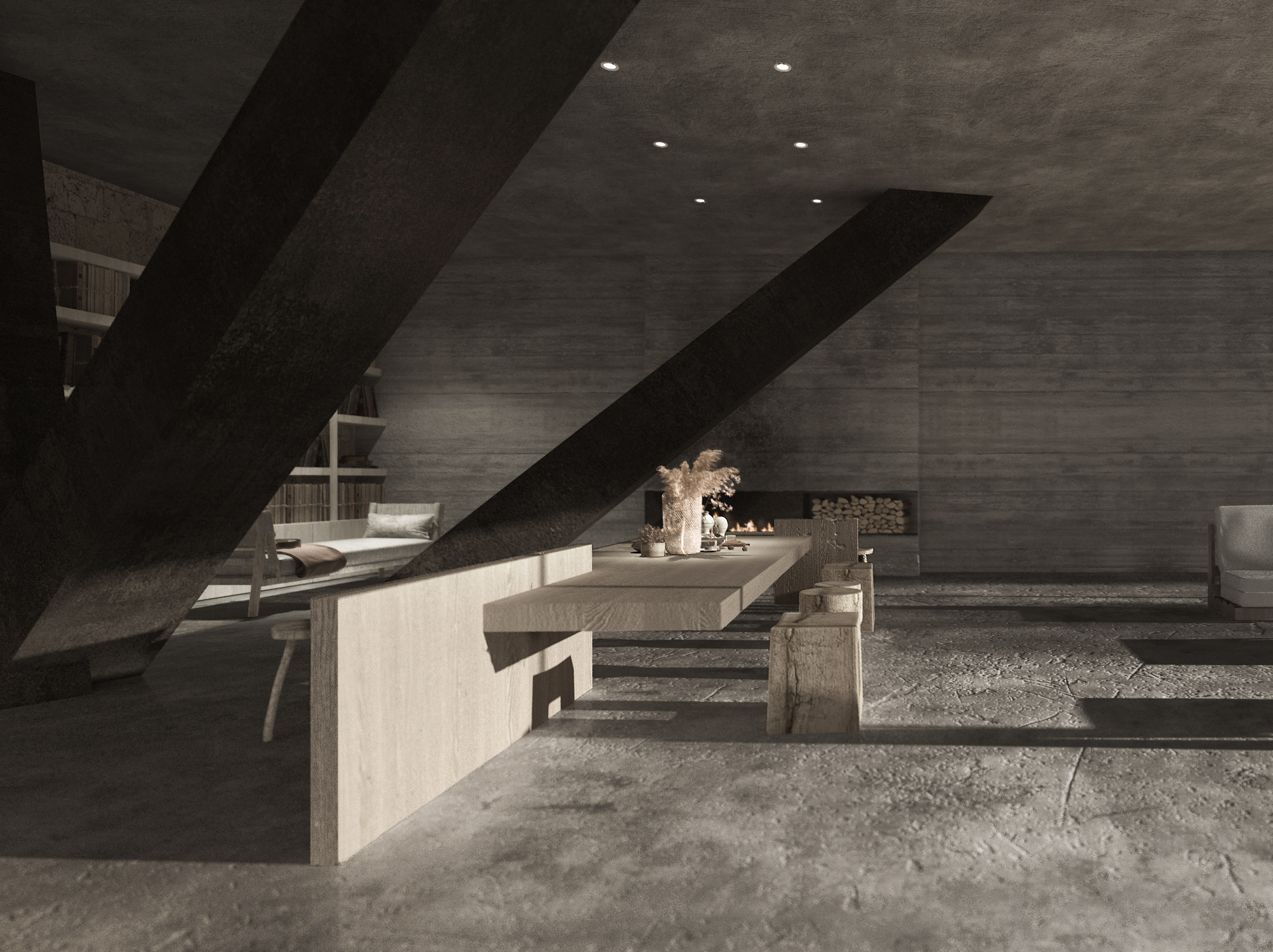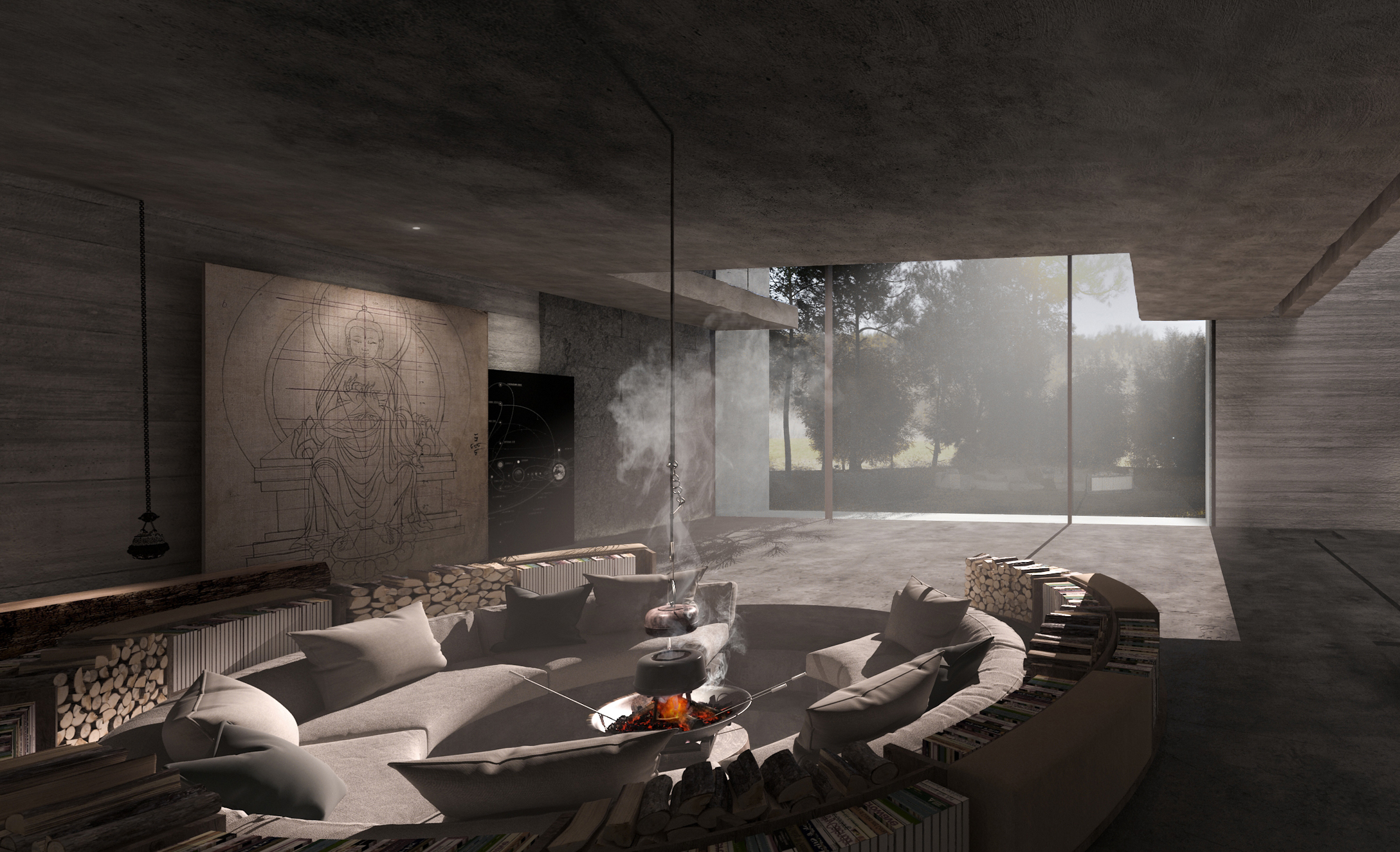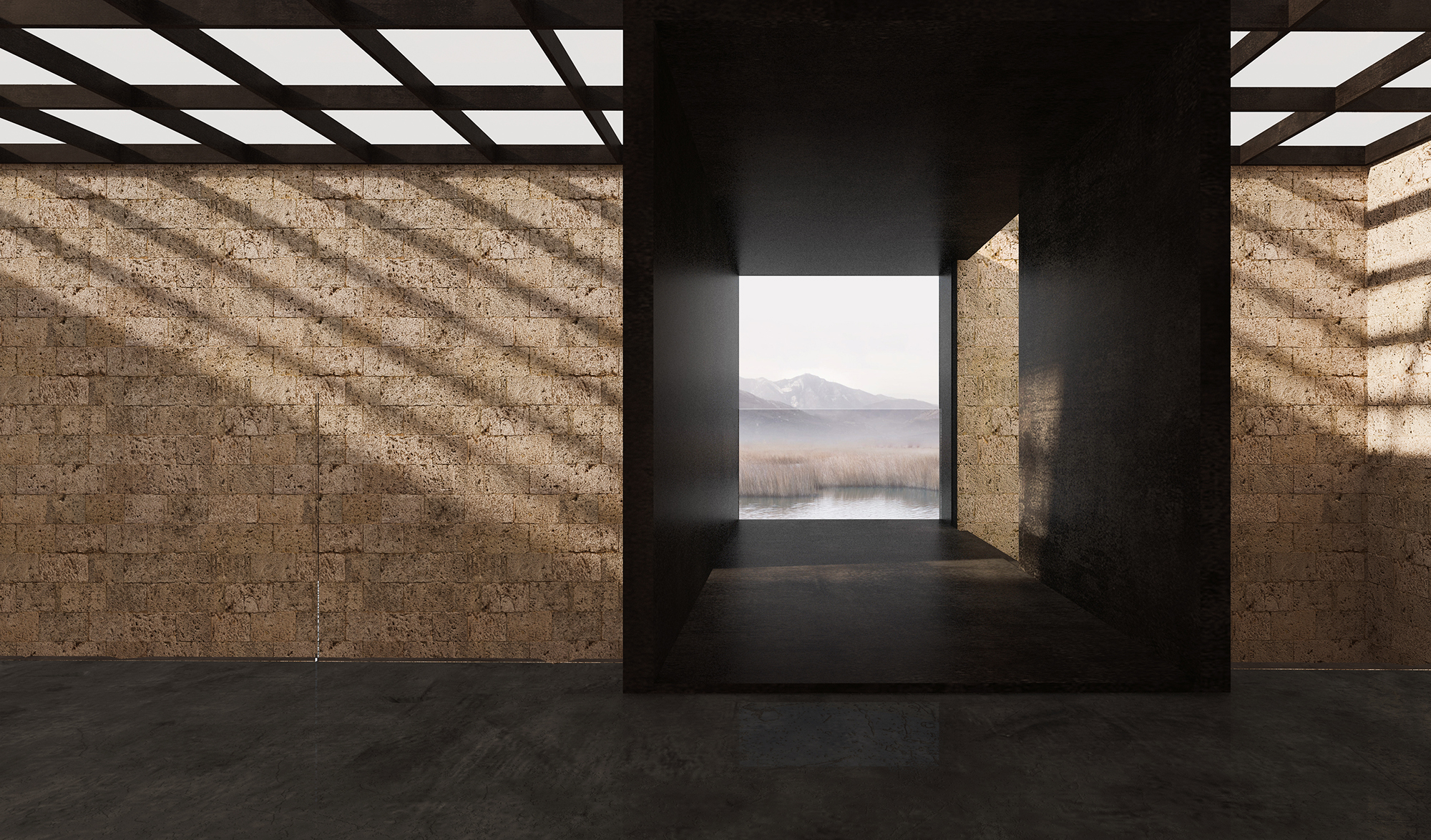 作为基本单元的三个像素,就是这个收藏中心设计的本心概念。收藏中心坐落在尼泊尔境内临近蓝毗尼的一个旷野之上,小方块的偏移组合形成的几个块面像是旷野草原上的小石子,一是在回应与周边环境、山脉天际线的关系,二是在使住宅适应地形的前提下,保障最佳视野,三是以初心概念作为收藏室的设计较能平衡人本理性于感性之间的关系。
As the basic unit , the three pixels are the original concept in the design of the collection center.
The collection center is located in a wilderness near Lumbini in Nepal. And several blocks formed by small squares with position offset are like small stones in the wilderness. Firstly, it is to respond to the relationship with the surrounding environment and the mountain skyline. Secondly, it is to ensure the best vision under the premise of adapting the house to the terrain. Thirdly, it is to use the original concept to design the collection room that better balance the relationship between humanism, sense and sensibility.
这个属于噶玛多吉的收藏室,我不想过多的做设计分析说明及粉饰,一切了然于心!
This is a collection room belonging to Kama doji. I don't want to explain or analyse its design and whitewash excessively. Everything will be clear!
▼建筑总平面图 Master plan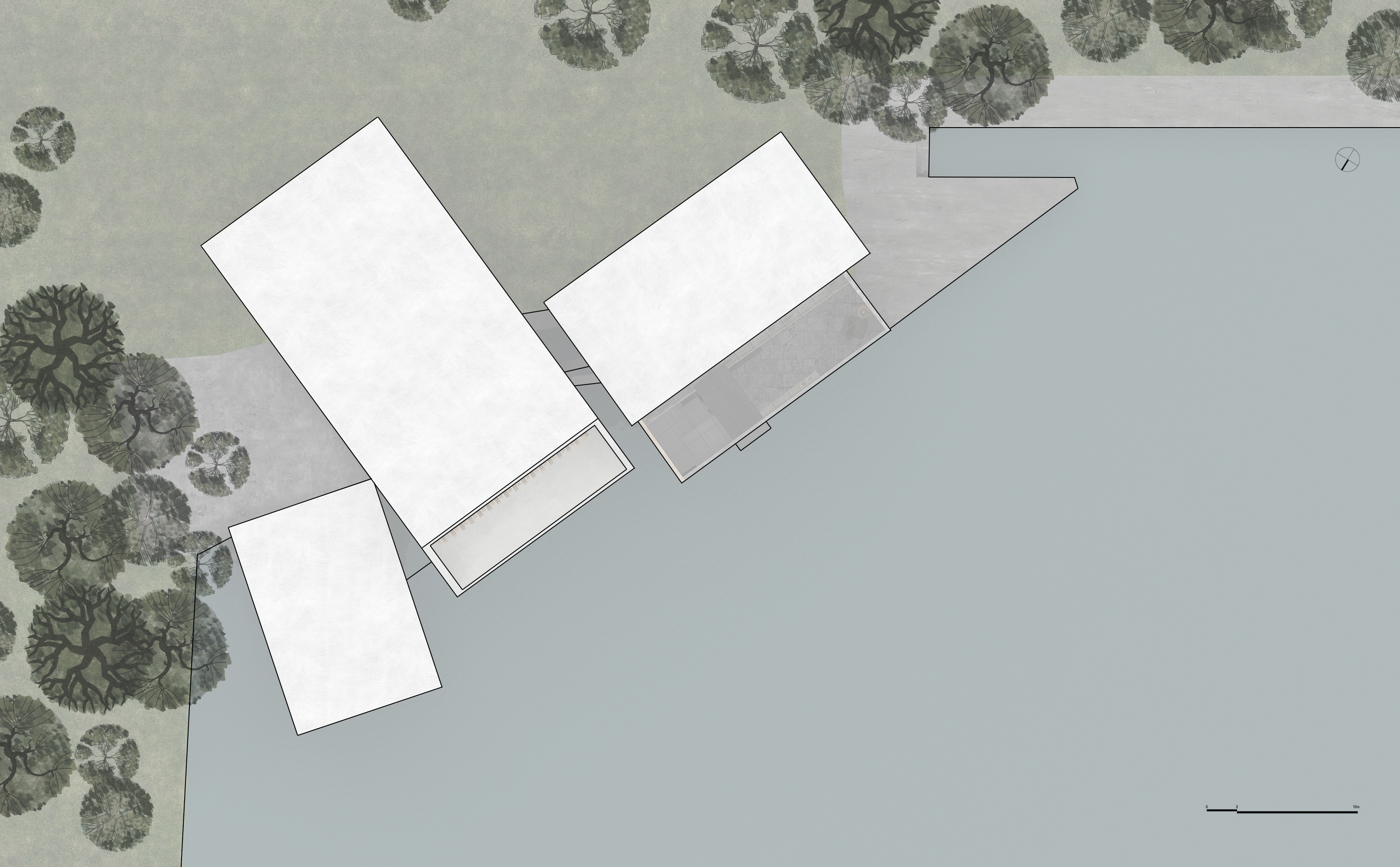 ▼北立面 Elevation North

项目地点:尼泊尔 Nepal
项目面积:560m²
主创:朱海博 Hihope
参与设计:方潔、何梦君、林桂城
Project Location: Nepal
Project Area: 560 sqm
Design Company: ARCHIHOPE LTD.
Main Designer: Hihope Zhu
Involved Designer: Fang Jie, He Mengjun, Lin Guicheng