吉林营地游客中心
Jilin Camp Visitor Centre
该项目位于吉林省一处郊野旅游景区,属于当地游客接待中心的VIP展示区部分,场地介于既有建筑和景区的边界之间,选址上在坡度比较平缓的地方构建,其狭长的平面决定了线性的建筑布局。
The goal of the design is to minimize the impact of cultural tourism buildings on the environment.
Located in a country scenic spot in Jilin Province, the project belongs to the VIP exhibition area of the local tourist reception center. The site is between the existing building and the scenic spot. It is constructed in a place with a relatively gentle slope, and its narrow plane determines the linear layout of the building.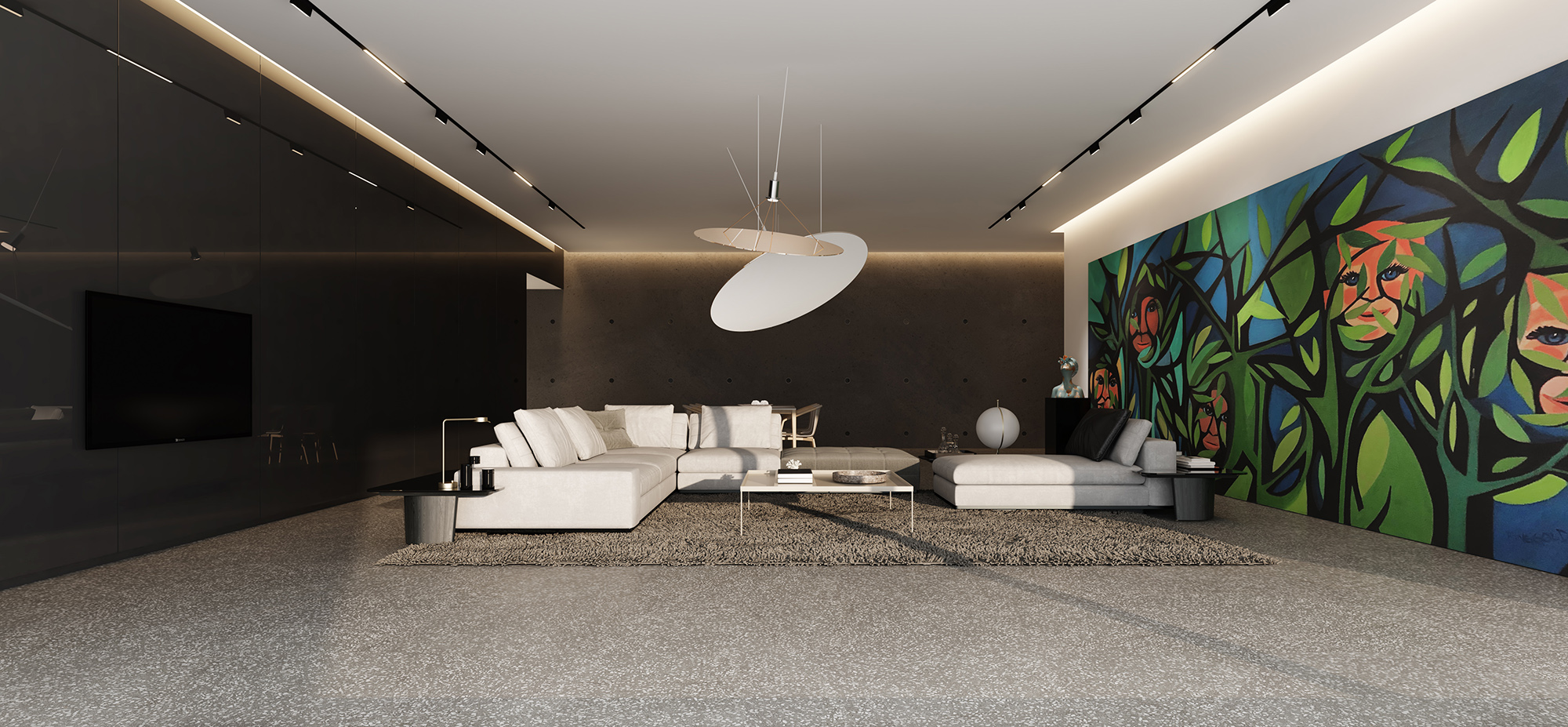 吉林林地生态系统很特别,同时吸引了大量的游客。建筑设计希望通过设计将营地所处场地隐匿曼撒密林,如遗世而局的隐士,以建筑为媒介唤起人与原始自然的共鸣。
The special forest ecological system in Jilin attracts a large number of tourists. Through the design, the architectural designers hope to present the natural ecological feeling , that are "cold, quiet, loneliness, wild and seclusion" , to the tourists, and to arouse the resonance between man and the primitive nature through the construction.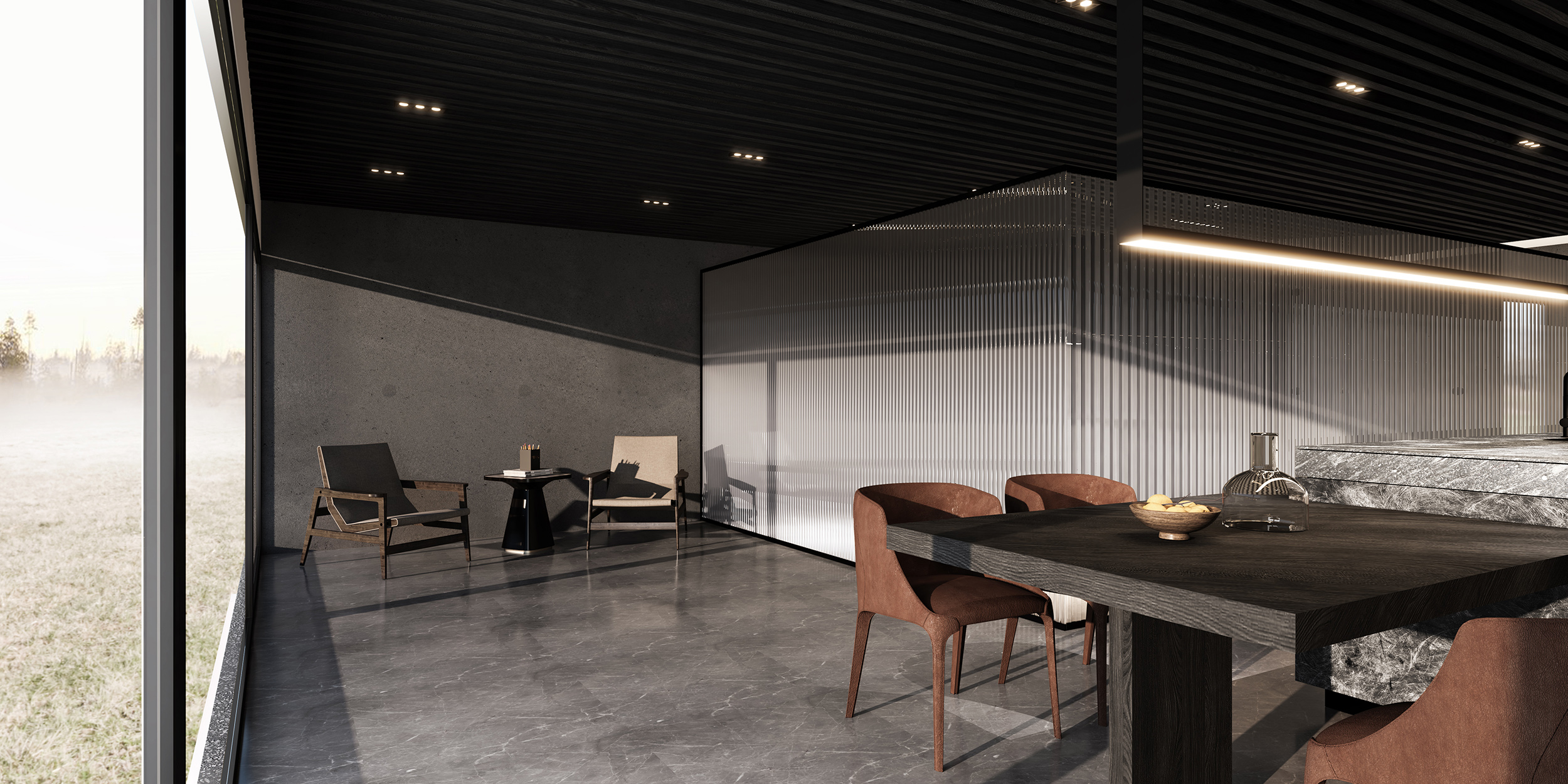 为了给游客们营造出尽可能开阔的景观和体验,我们的设计将客厅概念引入展示区,让游客有回家的形式化延伸:建筑内部是当代艺术和休闲的空间,后方则是帐篷宿营,野外拓展、户外活动的营地。该项目就是为此营地的各项活动提供部分服务和配套功能,令其成为隐匿内心的憩息之所。
In order to create as wide landscape and experience as possible for tourists, our design introduces the concept of living room into the exhibition area, so that tourists can experience a formal extension of home. Inside the building is the space for contemporary art and leisure, and in the rear is a camp for tent camping, field expansion and outdoor activities. The project is to provide part of the services and ancillary for the activities of the camp.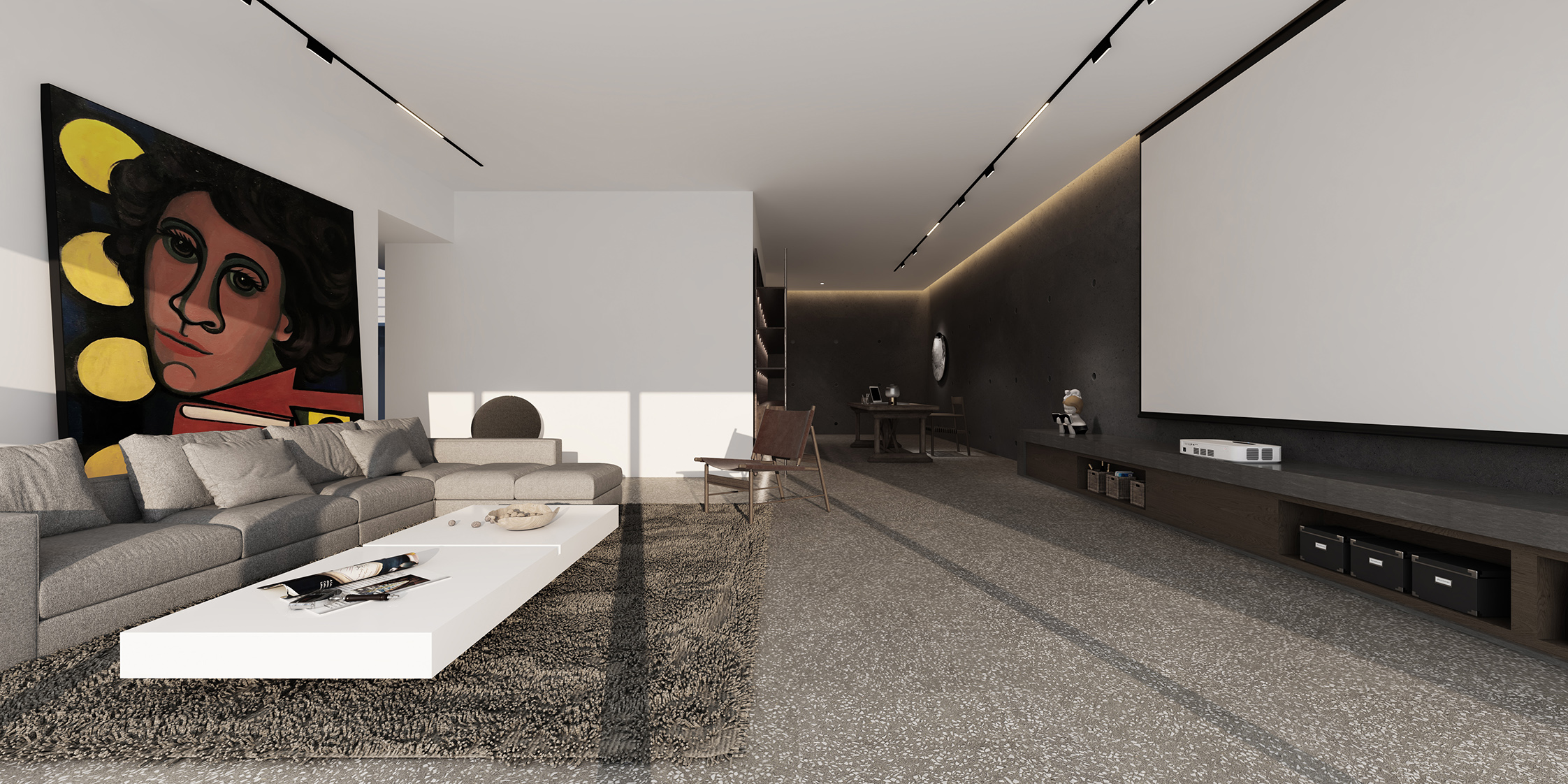 其狭长的"外壳"与通透、明亮的室内形成对比,体现了设计的理念。建筑外形简洁,钢筋混凝土外立面,巨大的玻璃幕墙将室内空间展现在人们面前,艺术品和自然景观成为室内最主要的元素。
Its narrow "shell" is in contrast with its transparent and bright indoor environment , which reflects the concept of the design. The outward appearance of the building is simple with the reinforced concrete facade, while the huge glass curtain wall shows people the indoor space where works of art and the natural landscape become the main interior elements.
自然设计讲究师法自然,并不完全照搬自然植被之间的组合,不是所有的自然组合都满足人们生理和精神上的需求。设计时不仅要考虑环境本身的特点,还要考虑到人体的需要。
A natural design should pay attention to learning from nature, and not completely copy the combinations of natural vegetation, because not all the natural combinations meet the physical and spiritual needs of people. When designing, we should not only consider the characteristics of the environment itself, but also take the needs of the human body into account.
该项目没有景观设计,房屋坐落于自然地形,在室内任何一个空间,都可以观赏到周围一览无余广阔的景色。
A landscape design isn't included in the project. Consequently, the house is located in the natural terrain, so that you will have a vast view of the surrounding wherever you are indoors.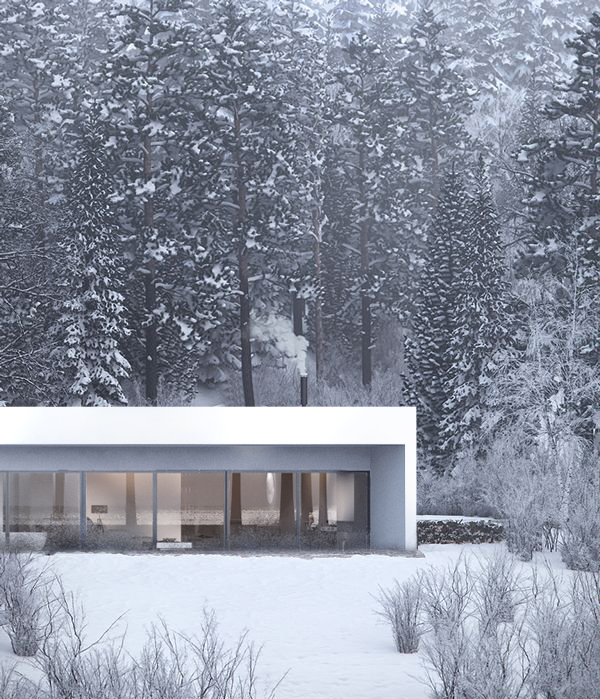 隐于林,雅于心。营地与自然和谐统一。建筑内部,将景观最大化引入室内,目的是为了给游客保留最自然的身心体验,在温暖的室温内可看到最高层次的自然之心。
Living in seclusion in the forest, one will be elegant in the heart. The camp is in harmony with nature. Inside the building, the landscape is introduced into the interior to the maximum, which is to keep the most natural physical and mental experience for tourists. In the warm room, you can see the highest level of your basic nature.
项目地点:吉林
Project Location: Jilin Province, China
项目面积:900m²
Project Area: 900 square meters
主创设计:朱海博 Hihope
Main Designer: Hihope Zhu
参与设计:许畅、方潔、何梦君
Involved Designer: Xu Chang, Fang Jie, He Mengjun